Bespoke
As much as we love the products we sell, in recent years our ambition has taken us way beyond the vision of founder Reginald Waldersmith and far exceeded the expectations of many of our long standing customers.
Our stock ranges and vintage restorations will always form the backbone of our offering but when some clients started asking for us for something totally unique we decided it was time to step up to the plate, and with the expertise at our disposal we began to design and build a handful of statement pieces, the first of which was the inspired and highly innovative 'Pembridge' pool table.
This marriage of style and function found its purest expression in this beautiful, hand built table
Each of them is painstakingly handmade without compromise, which is why a lead time of several months is the norm. We don't cut corners and we don't outsource any part of the process beyond our small but highly dependable team
This hand built table cleverly conceals a 3 part table tennis top and accessories within its elegantly understated and classically styled frame
We were so pleased with the Pembridge that we went on to design two more tables using the same ingenious principal, and given the considerable amount of space required for both pool and table tennis the combination proved extremely appealing. The Olympian again has a classical feel but couldn't be more different from the Pembridge, with its deep skirts, strong, straight lines, and a look which powerfully evokes the very finest designs from the Art Deco movement of the 1930s. Complementing this pair is the strikingly modern Shoreditch, which again incorporates table tennis tops and retractable net posts, but this time in a much more minimal and contemporary package.
All these tables are hand-crafted from scratch and as such each is a pure one-off, with infinite choices available for sizes, configurations, colours and finishes, right down to the width of the expertly fitted polished steel or brass inlays.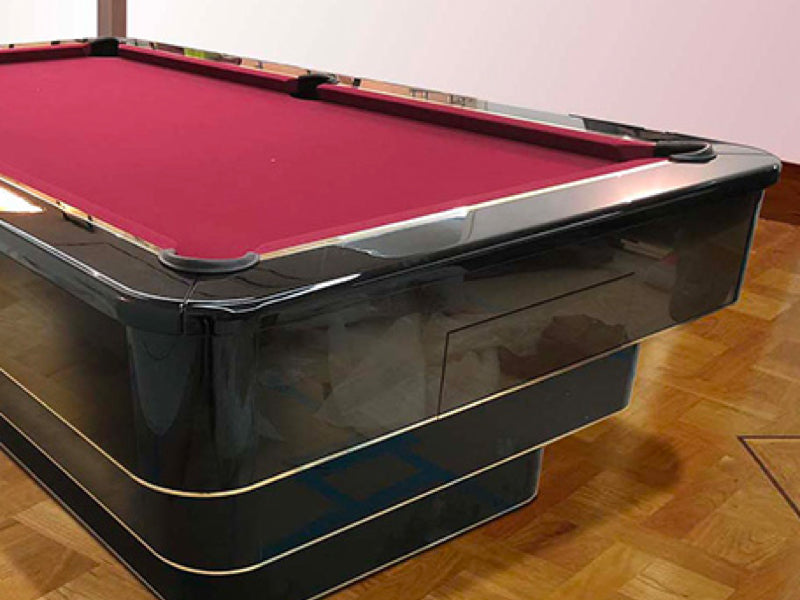 Aside from these luxury pool tables, we manufacture a range of hand built shuffleboards in response to the renewed popularity of this terrific game, which originated here in England around the time of HenryVIII and is now enjoying something of a renaissance in London's bars and clubs.
Our 6 designs can be commissioned in a variety of sizes and range from the traditional, like the dark oak Blenheim or Wellington, through to the sleek and contemporary Lancaster design, which has a metal frame. If you've noticed a common thread that's because our workshop used to be a WWII bomber factory and we've named all six after various illustrious British aircraft from the period.
For more details on these very special pieces please consult the Bespoke section in pool tables on our website or, for shuffleboards, the 'Waldersmith' section within the Shuffleboard department. Alternatively, feel free to call us for more information or a personal consultation.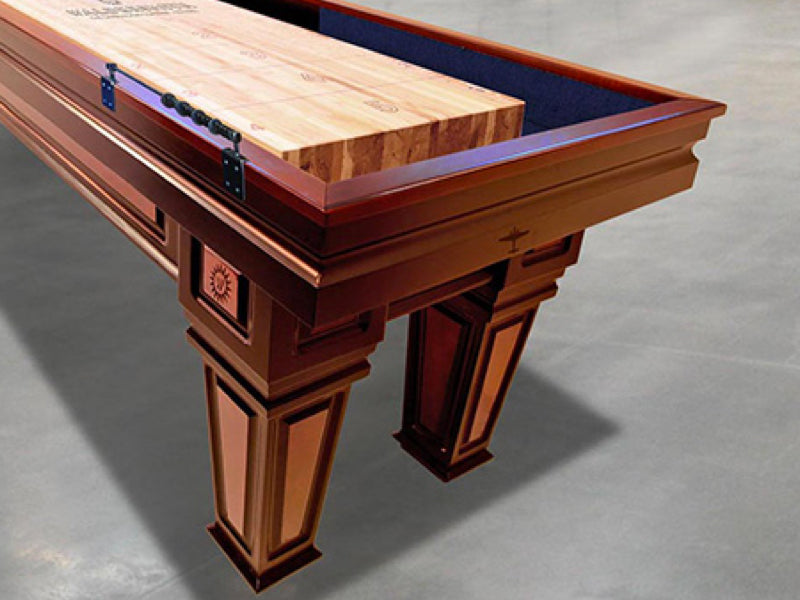 Businesses that love what we do...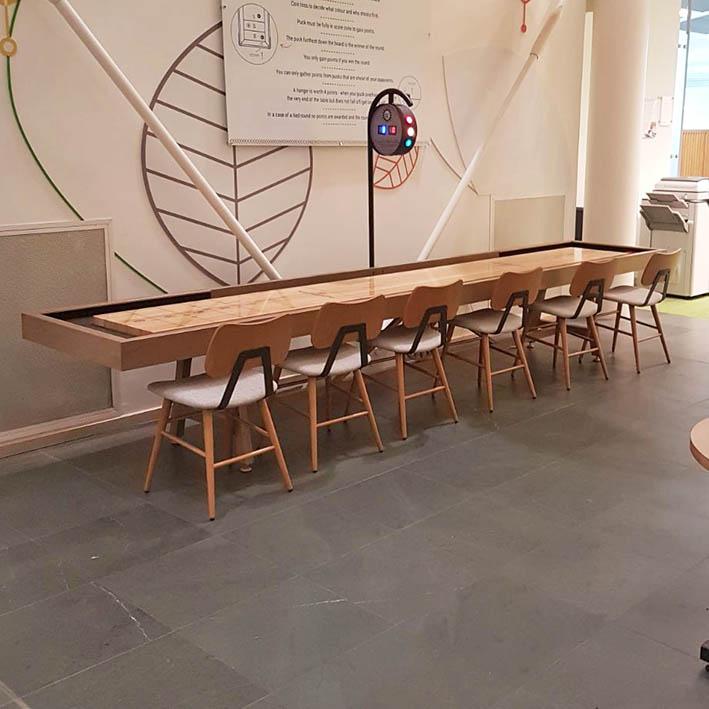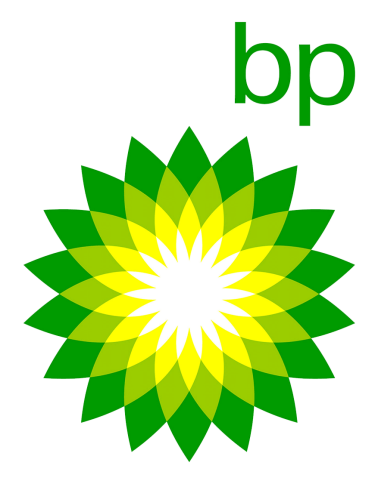 British Petroleum (BP) Plc
Bespoke Shuffleboard
Beaufort shuffleboard with LED under lighting supplied to BP's Surrey headquarters.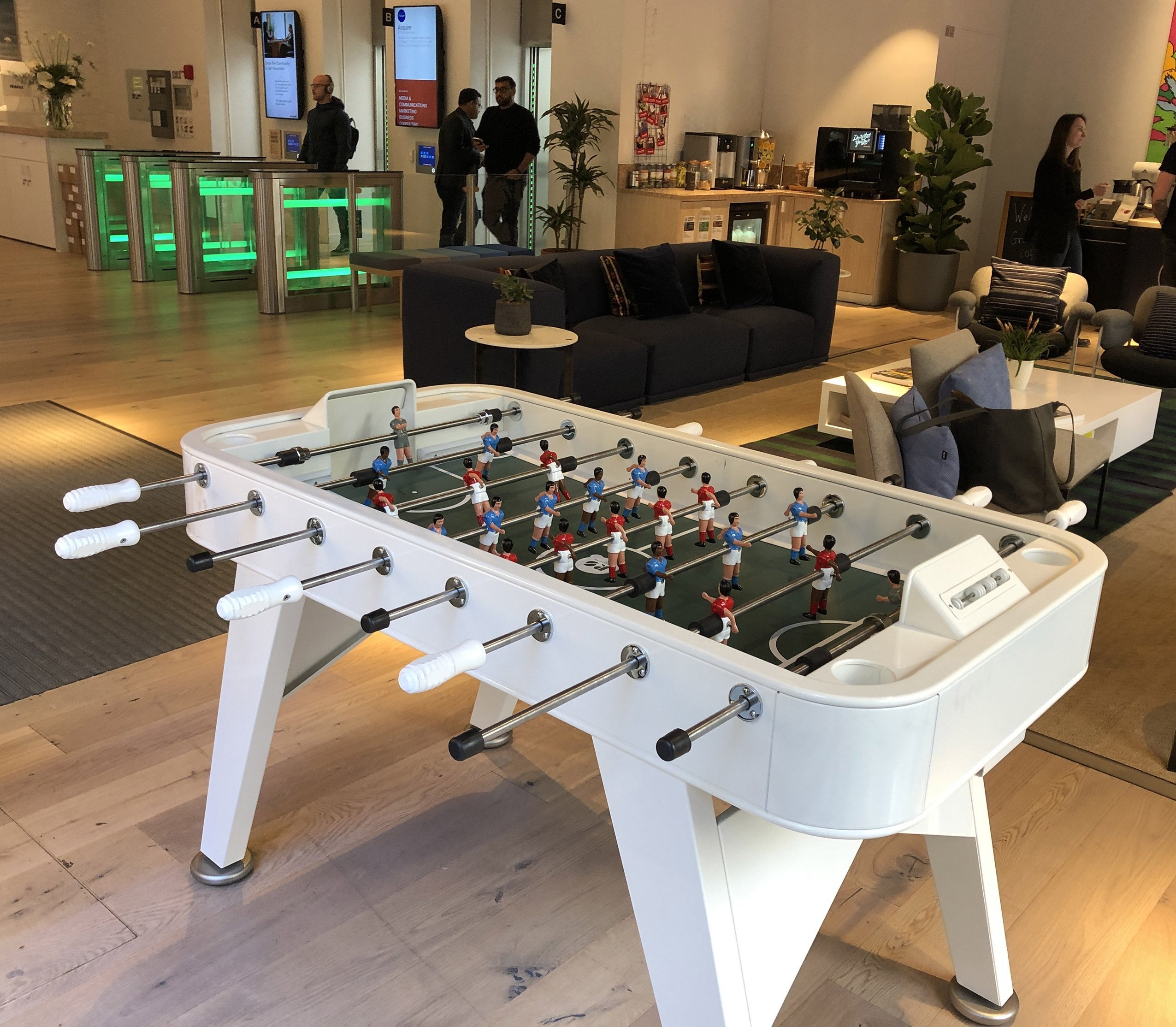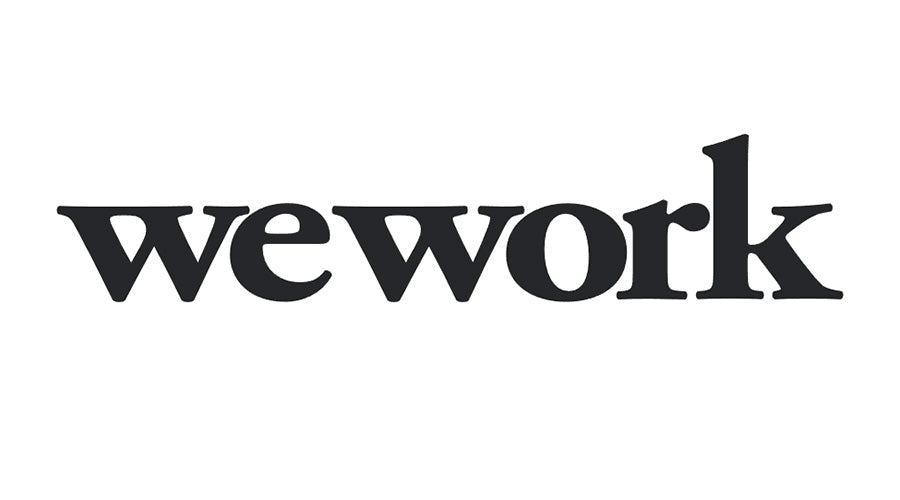 We Work
RS Barcelona Foosball
We have supplied numerous Fusion pool tables, Space Troopers and RS2 foosball tables to Wework in the city.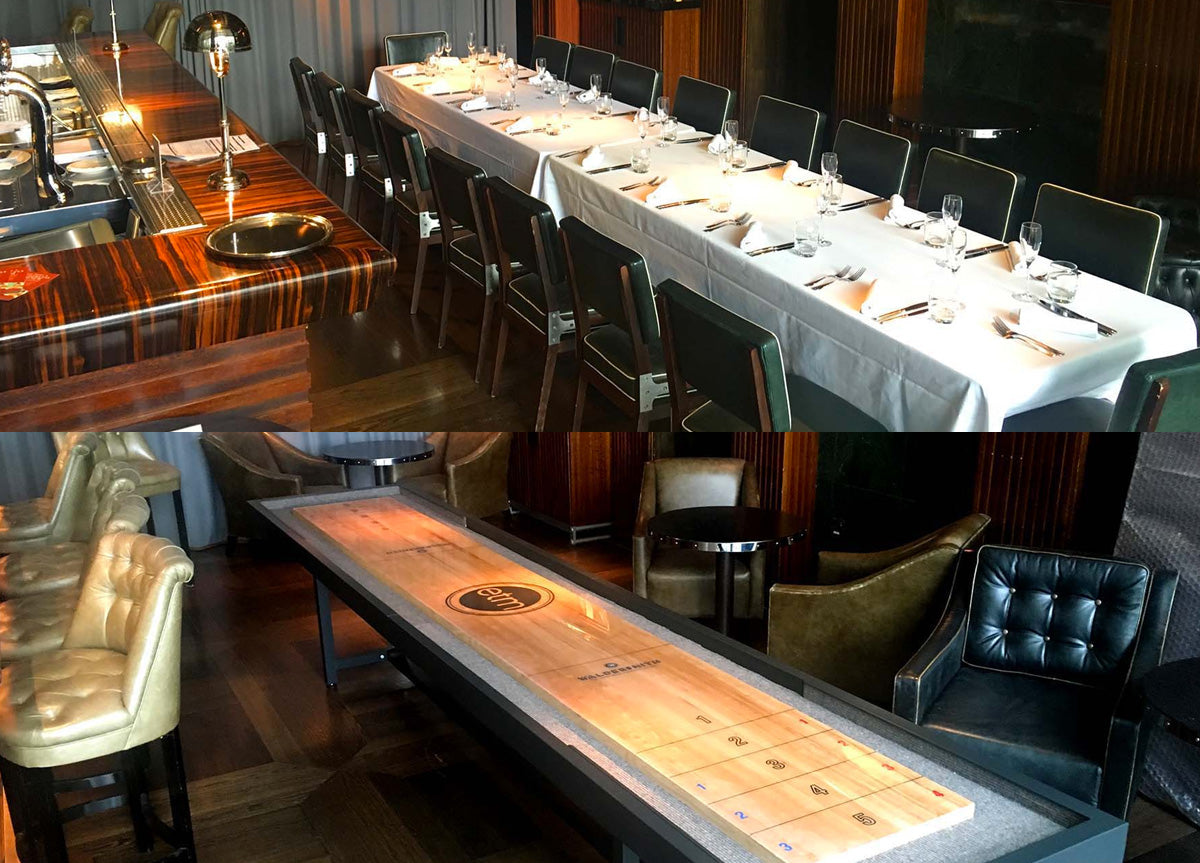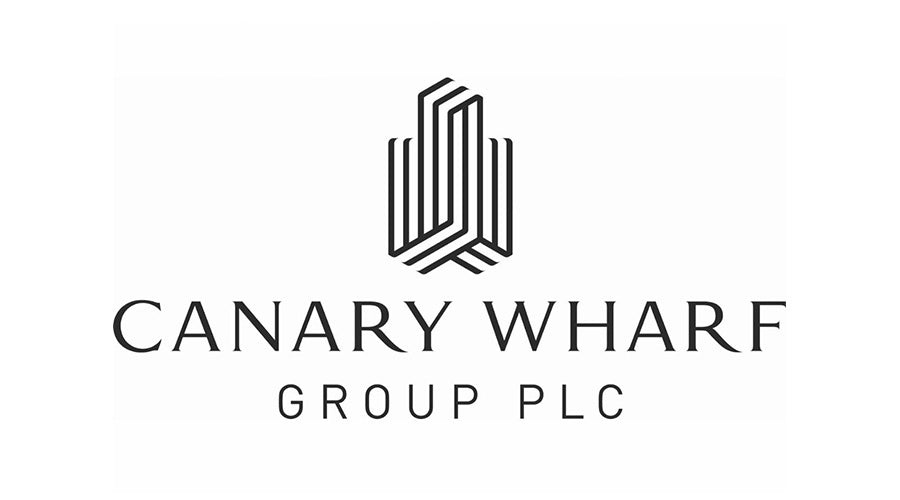 Canary Wharf Group PLC
Bespoke Shuffleboard
Dual purpose Lancaster shuffleboard supplied to private dining room at One Canada Square.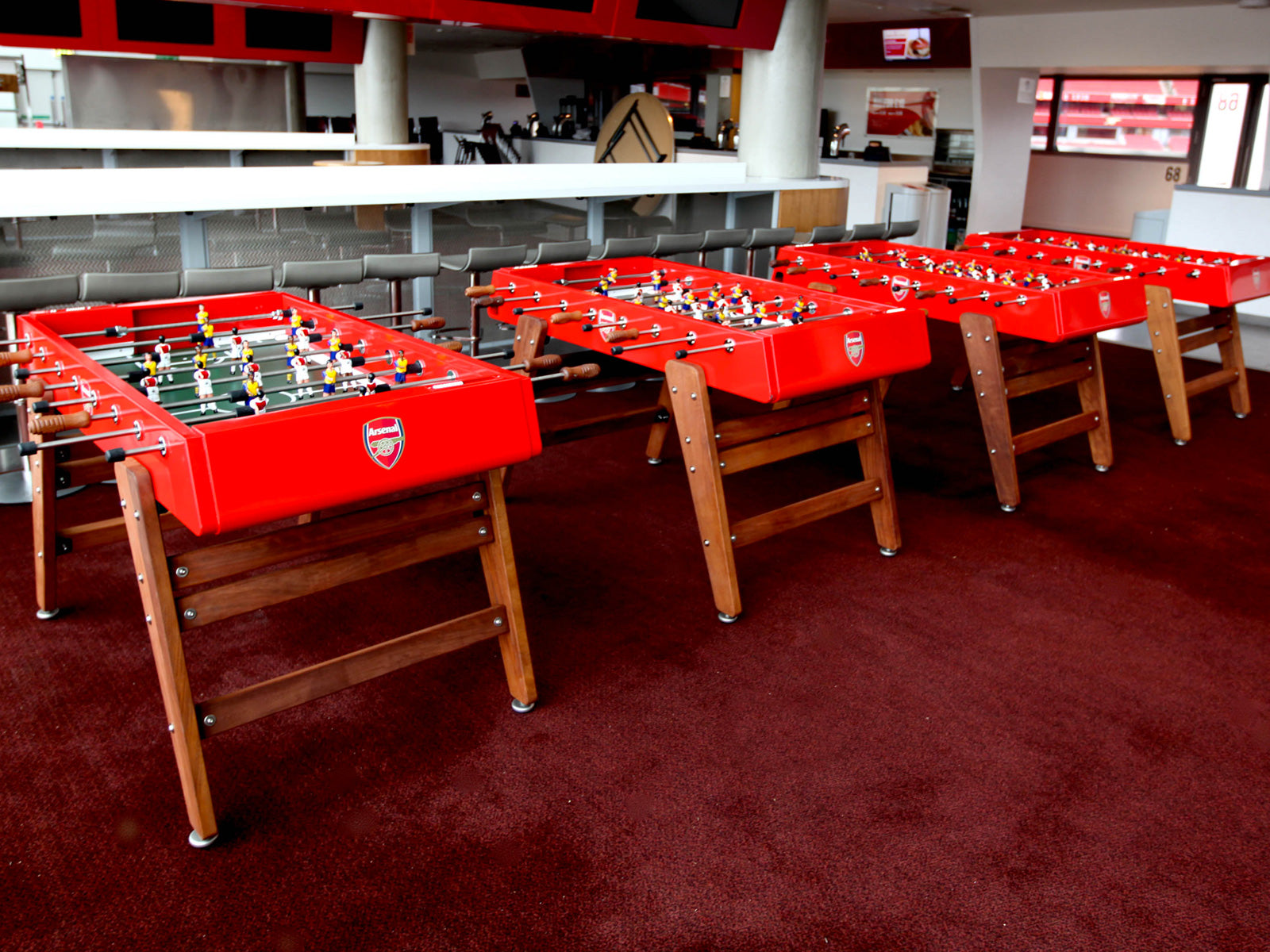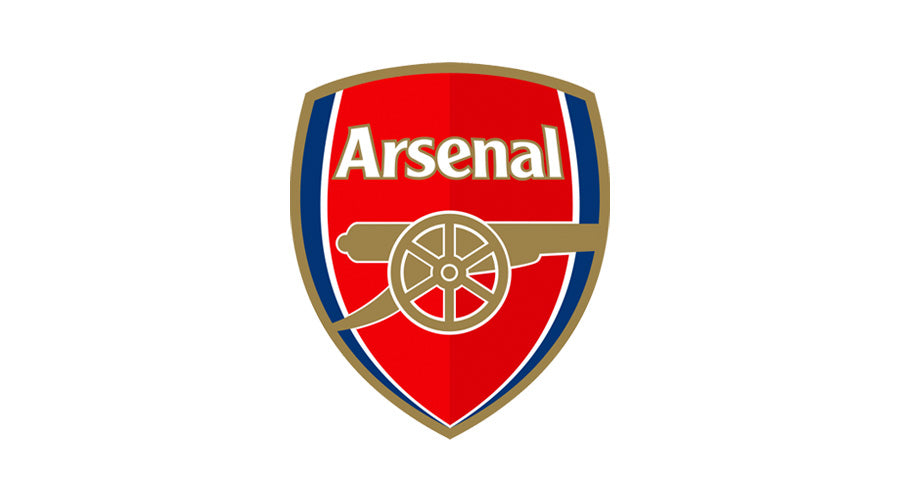 Arsenal Football Club
RS Foosball Tables
Custom branded Arsenal Foosball tables for the VIP lounge at the Emirates stadium.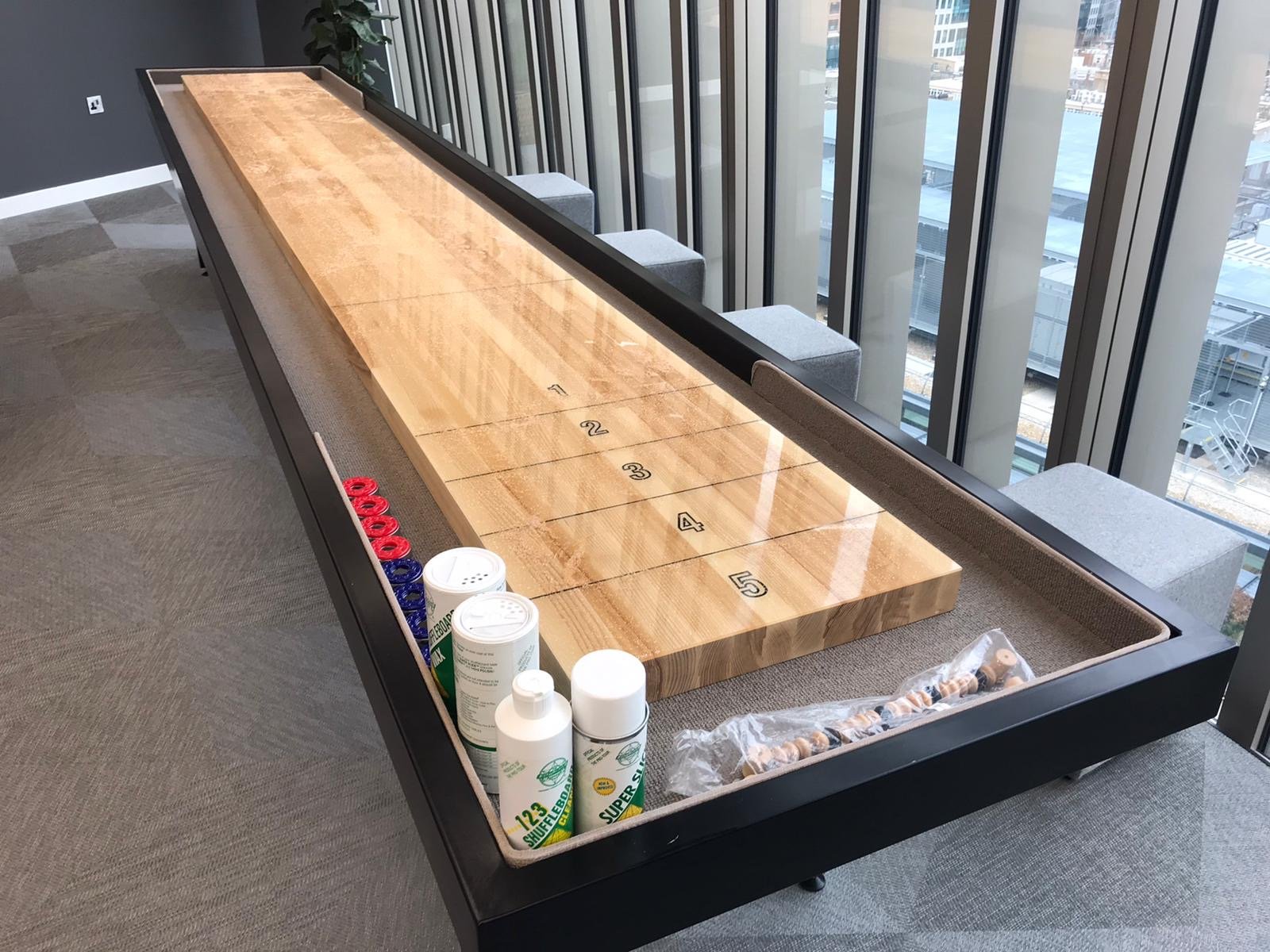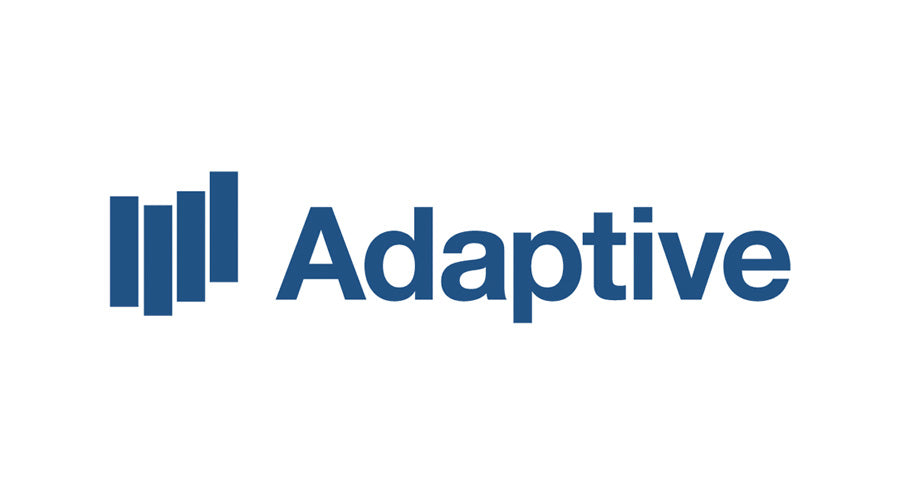 Adaptive Financial Consulting
Bespoke hand built Shuffleboard
16ft Lancaster shuffle for Adaptive Financial Consulting in the city.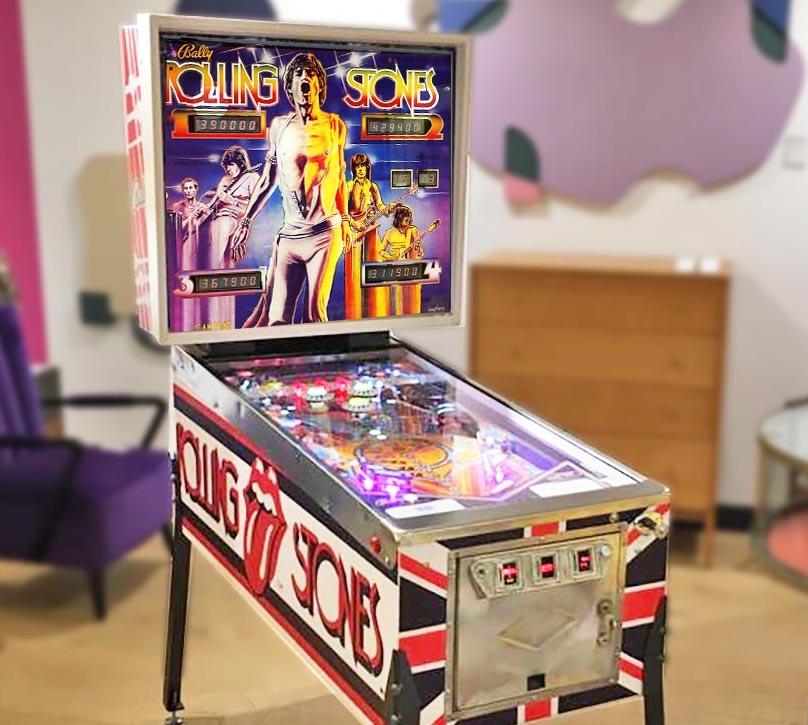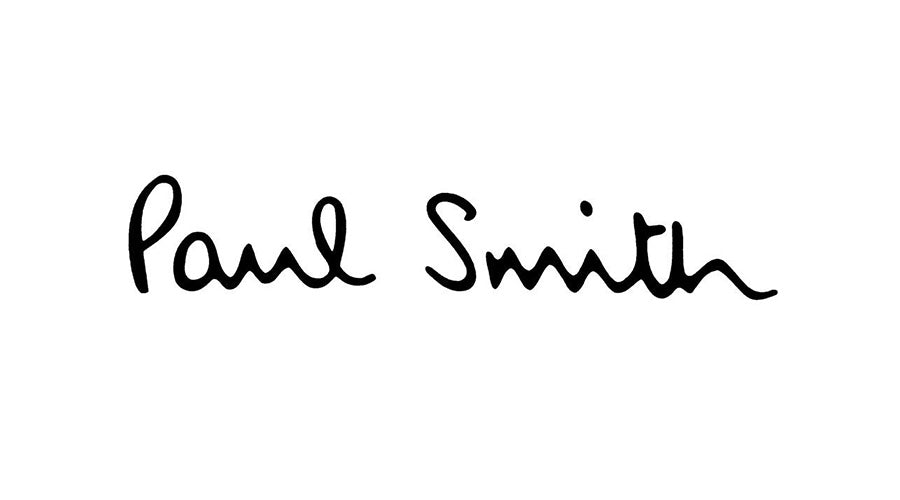 Paul Smith
Vintage restored Rolling Stones Pinball
A stunning restoration for one of Britains finest clothing brands.