Welcome to The Games Room Company
We are a family-owned business established in 1962 with customer centric values...
Alexander has had over 25 years' experience in the gaming and music industry (formerly running his family's commercial games business), while Creative Director Olivia was a protégé of Chester Jones, the renowned London Interior Designer. Alexander has used his experience to diversify the company's main activity to manufacturing and supplying vintage and contemporary games. Our long history has placed us uniquely as specialists in the rare and whimsical with a keen eye on quality and service.
A little history...
Our company was founded in 1962 but our history stretches back to just after the Second World War. Shortly after its end, Alexander's father Reginald started dealing with the United States Air force by supplying pool tables, gaming machines, jukeboxes and Coke machines to their military bases in Great Britain. From there, Reginald created a prosperous games and music business that became the major supplier to public houses owned by traditional family breweries like Courage, Young's, Fuller Smith and Turner, Greene King, Hall and Woodhouse and many others.

When Alexander took over pubs were moving towards screen-based entertainment and he was quick to see the writing on the wall, swiftly steering the company towards a very different sort of clientele. Today, we work internationally and list many interior designers, CEOs, and celebrities among our clients, many of whom are seeking the kind of high end bespoke pieces which have become the company's trademark.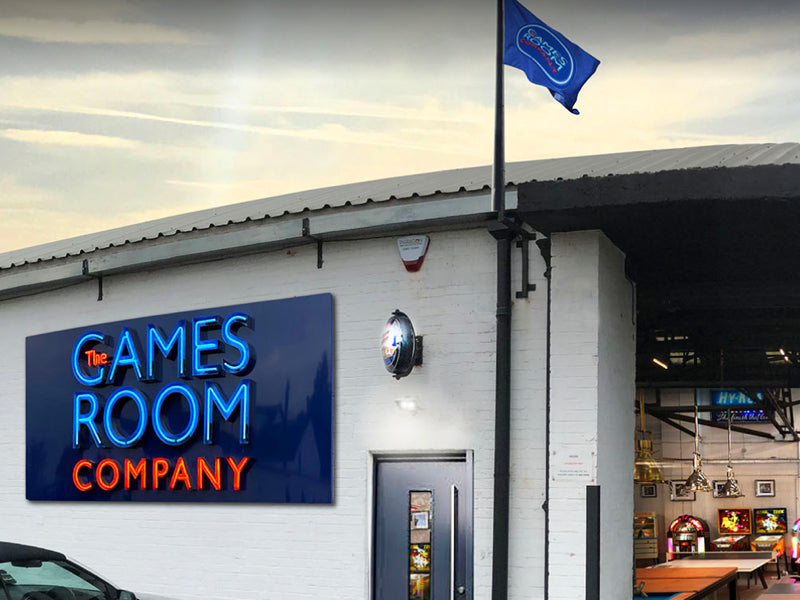 A free consultation and planning service
A free consultation and planning service comes as standard, so whether it's a games area for a hotel or simply a pool table for a back room, why not take advantage of our experience to see what can be achieved?

We regularly take on commissions from hotel groups, offices and communal work spaces, and we are a favoured supplier to the hospitality industry, both at home and around the world. Much of our business comes from referrals and we like to think that this tells its own story. We see ourselves very much as a centre of excellence, where specialised craftsmen and technicians come together under one roof with their individual skill sets to help keep the past alive.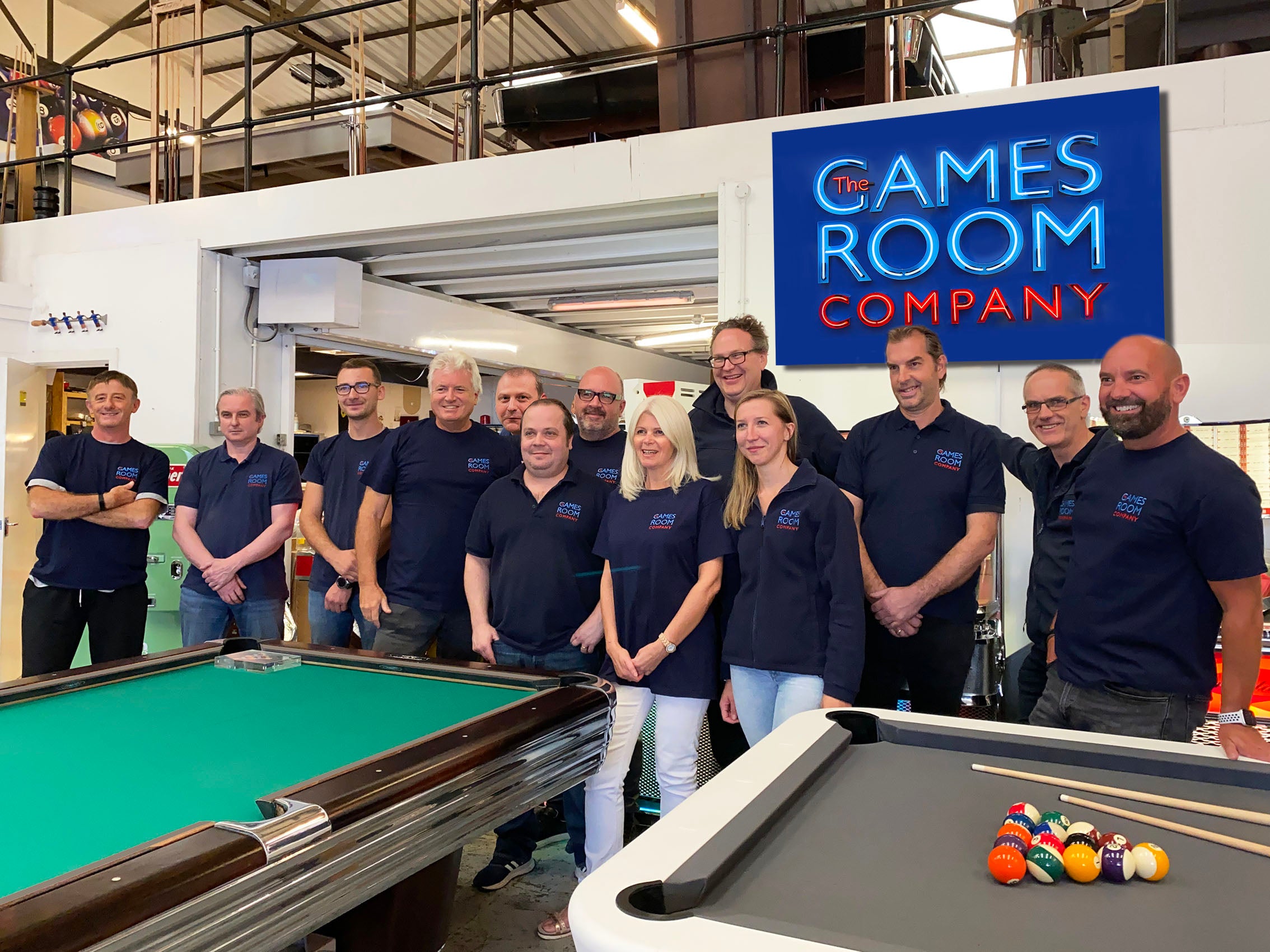 We want to be different
We are passionate about quality and service so everything we sell is covered by a one-year parts & labour warranty anywhere in the UK. If your product develops a fault within a year of purchase, our qualified technicians will identify and repair the problem free of charge. We don't use sub-contractors or outside assistance, preferring instead to use our own internally trained staff. Our showroom also houses our own workshop, so we can be sure that the job is done properly. This service is extended to our international customers and we only ask for a contribution towards our airline and travel costs.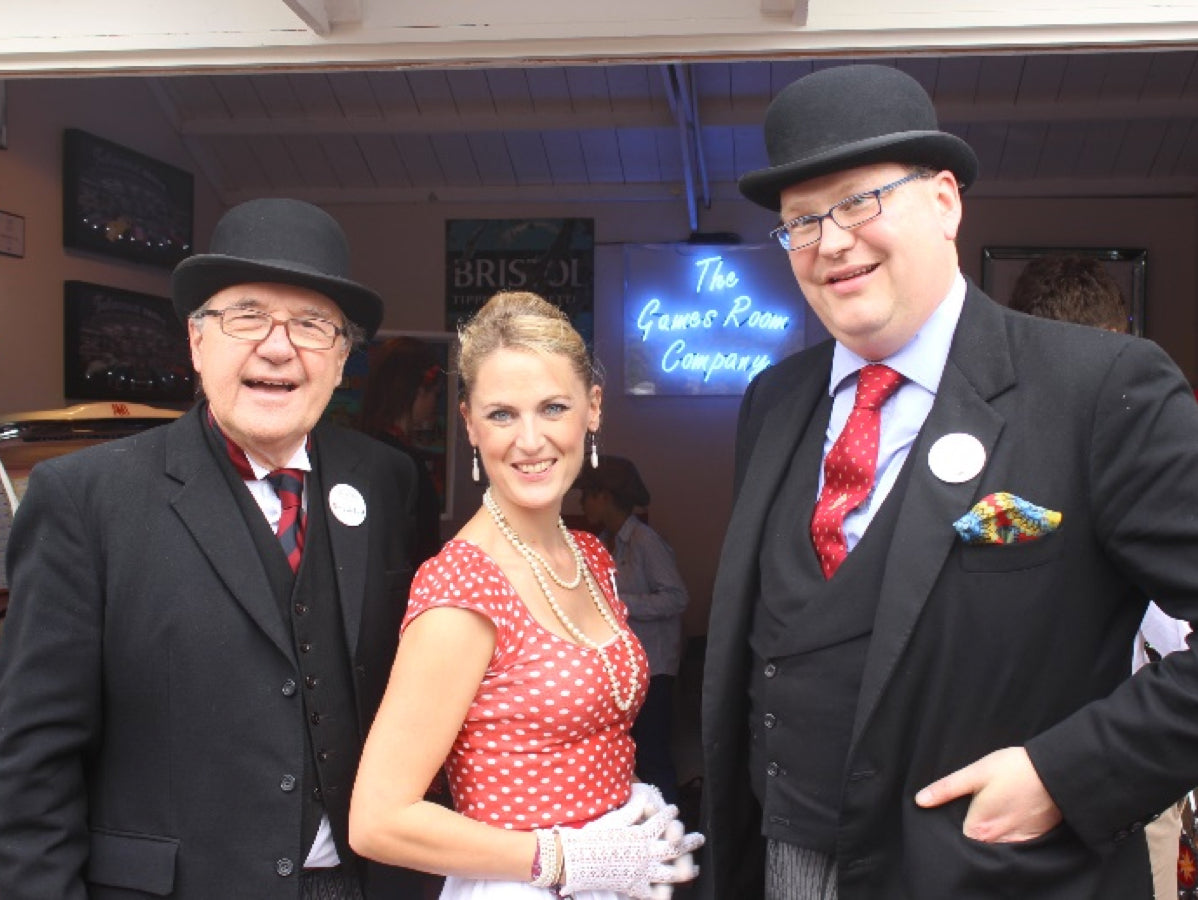 Who are we
Alexander Walder-Smith
CEO
Our CEO, there is no greater source of games room wisdom than Alexander. With over twenty-five years' experience in the industry, he began his learning early, absorbing knowledge during his childhood as his father ran the family business. He then became an apprentice in his early twenties. Now the face of The Games Room Company, he can be found at all its exhibitions throughout the year, and presenting the vimeo channel. His favourite product is the Rock-Ola Vinyl 45 Bubbler, he loves it so much he bought the company, Rock-Ola!
Talia Findlay
Managing Director
Prior to joining our team in November 2022 Talia had spent almost 30 years working in Sales and Marketing for big corporates and SMEs: working with a variety of luxury brands Talia is passionate about delivering excellence through creativity and ensuring a high-end customer experience.  
A true 80's girl she is drawn to the lights and sounds of the vintage jukeboxes and pinballs from this era – whether it is dancing around the NSM Prestige or enjoying the fast-paced action with Indiana Jones on the classic 1993 pinball by Williams.
Olivia Walder-Smith
Creative Director & Vintage Sourcing
Olivia is the foremost authority on all things interiors. Graduating with Honours in Interior Design & Decoration, she worked in London as a protégé of Chester Jones, the highly revered Interior Designer. Now Olivia has turned her hand to the family business and provides a guiding hand to the company's domestic and overseas ventures. She has a keen eye for our rarer vintage pieces, demonstrating a particular preference (and skill) for the 1941 Bally Undersea Raider.
John O'Boyle
Operations Manager
With decades of experience behind him, he is the mastermind of moving our stock, always thinking ahead to avoid difficulties or damage. His chirpy Irish wit keeps up morale in the meticulous process of moving, packing or restoring our vast inventory. He's currently employing this logistics expertise to (wistfully) size up his own home for his favourite product the vintage Vendo-81 Coca-Cola machine, one day he would love to own one!
Dawn Adams
Senior Sales Executive
Graduating with a BA Honours in Fine Art, Dawns' background in design makes her especially invaluable during restorations, as she delicately re-applies the vintage scenes and characters of many of our oldest products. Knowledgeable, friendly and helpful and very experienced. She harbours a great fondness for retro games, especially the platinum multigame, released on the year of her birth.
Claire Zerafa
Sales Executive
With over 30 years of experience working in the diamond jewellery business and television industry, Claire has transferred her sales and customer service skills to The Games Room Company.   When she is not in the showroom or at exhibitions, Claire can be found at the local gym on a cross trainer!
Claire's favourite product?  It's got to be the fabulous 1958 AMI I jukebox
Stephen Turner
Finance Director
Stephen is a very experienced Head of Finance, specialising in start-up and scale-up companies. Having worked in the furniture, children's clothing, desktop vacuum-former and soft drinks sectors, Stephen brings a wealth of diverse experience to the Games Room. He joined us in September 2019. His favourite product is the Fusion Pool Diner, and is currently planning how to fit one into his house. He can often be found playing pool or pinball in the showroom before starting work! Outside of work Stephen is a music-obsessive and vinyl record collector.
Teodora Gramatikova
Financial Controller
Teodora joined The Games Room Company as Financial Controller having graduated with Bachelor's (Hons.) degree in Accountancy and Control. 
She brings a wealth of accountancy and bookkeeping experience from past roles within a variety of different industries including legal, retail and fashion. Teodora provides key back office support in all areas to the Finance Management team. 
Outside of work, Teodora enjoys playing tennis, loves a challenging puzzle and has a passion for watching all kinds of sport especially when her children are competing.
Favourite products the Blacklight Pool Table and Vendo 81 Coke Machine
Jane Grey
Executive PA to the CEO
Jane's background is in the music, television and construction industries. Music has always been an important part of her life: She played the cello to Grade VII, she has performed as a vocalist at numerous gigs with her musician husband at venues across the UK and Australia and she has been a member of several community choirs. Other vocations include training to master degree level in Reiki (energy healing) and volunteering as a home visitor at the RSPCA for adopted animals. No surprise that she loves jukeboxes, but she couldn't pick a favourite as they are all beautiful!
Henrietta Walder-Smith
Events & New Business
After graduating from Leiths, Henrietta set up her own successful catering business and worked with acclaimed party planner Henry Bonas.  Working part time for the Games Room Company she brings her events experience to Goodwood and Decorex as well as assisting with new business.  A keen advocate to get the tech-savvy generation playing social games as a family – her favourite is table tennis and pool; she also believes a jukebox is the magic ingredient to any party at home. Her favourite being the Rock-Ola Bubbler.
Natalie Finch
Customer Service
After graduating from Swansea University with a degree in English Literature, Natalie has 7 years of experience in customer service, taking in a stint in the travel industry, some time in the NHS and a brief foray into ventilation. She is happy to be bringing that experience to her role in customer service for The Games Room Company.
In her spare time Natalie enjoys reading, and taking trips to the cinema, as well as singing along to a wide variety of music. Some of her most treasured university memories are of collecting change with a group of friends and heading to the local 50s themed American Diner, to spend a meal choosing songs from their wall mounted jukeboxes, so imagine her delight to find a whole collection of them here.
Mark Russell
Senior Engineer
Mark's credentials are extensive, having been operating as a technical engineer for several years in telecoms and digital television. Twelve years ago, he decided to turn his talents to more retro forms of entertainment and has been with the company ever since. A leading expert and foremost engineer for many of our products, there is almost nothing he can't fix. He is particularly fond of the miniature 'ride-on' Lotus and has been known to hop in occasionally, pretending he's on the Formula One grid. He reserves a special affection for the AMI Continental, which he knows inside out, and is keen collector of rare dinky toys.
Paul Thornley
Senior Engineer
Paul over 20 years experience restoring and repairing jukeboxes and is a valuable member of the team. A diligent engineer with a love for jukeboxes.
Piotr Durak
Restorations
Piotr joined us in May 2020 and is originally from Poland, he studied mechanics and has a keen interest to persue a career in engineering, he is helping with product testing and vintage restorations. When not at work Piotr likes to workout in the gym. His favourite product is the AMI jukebox.
Phil Stocker
Testing and Quality Control
Phil has a 20 year career in direct mail and recently joined us to assist in testing products and quality control, making sure our customers products reach them as they should. A keen gym goer and qualified swimming instructor, Phil likes to keep himself in shape when he is not in the office. His favourite product is the handmade Lancaster Shuffleboard.
Max Creber
Operations
Max is our youngest member of The Games Room Company family.  Prior to the joining the Company full-time, Max studied Economics, Business Studies and Sociology at Woking College whilst spending many a weekend and holidays lending a hand to the Operations Team.  We are delighted to say that Max is now our full time apprentice!   Max is passionate about keeping himself in shape, and when he has not got his head immersed in a pinball machine, he can be found at the local gym pumping some iron.  Favourite product .. its got to be the Governor Indianhead One-Armed Bandit by Jennings ..
Christopher Cathles
Engineer
Chris used to be an independent Music producer at Radio 2 and now works part time as an audio specialist in the Games Room Company's workshop. His extensive technical knowledge, which encompasses valves, transistors and integrated circuits, usually sees him working on our vintage jukebox and pinball restorations. His delightful scotty dog, appropriately named Melody, is a familiar sight in the workshop and has become something of a company mascot!
John Pegram
French Polisher
John is a specialist in French Polishing and Antique Restoration and has over 30 years' experience.