Office Breakout
Six of the Best!
We at the Games Room Company have drawn upon our experience to put together a small, specially selected range of pieces that are absolutely perfect for your office or shared workspace.
Stylish, compact, robust and versatile, these are products which have consistently earned the admiration of our staff, and have therefore become mainstays of The Games Room Company's regular range.
Now just take a couple of minutes to find out what makes these pieces so special, why they made our final cut, and how you can make them your own with an infinite range of customisation and branding options!
Aramith's super sleek and highly versatile 'FUSION' Pool Diner
The first time we set eyes on Aramith's modern classic it was the ultra low profile and effortless elegance that drew us in, but it didn't take us long to find that beauty was more than just skin deep.
A contemporary Classic
Sleek and Compact
Can be raised (for Pool) and lowered (for dining) in seconds
Infinitely Customisable
RS Barcelona's game-changing 'YOU & ME' table tennis table
Sufficiently tough to be used as a regular dining or work table, and stylish enough to look great in any room, The You & Me sets the standard for modern table tennis tables.
Stunning design from one of Spain's leading design houses
Available in 3 sizes, with a choice of black, white or walnut finish
Extremely robust, with steel skeleton
Integrated drawer houses accessories when the table's being put to other uses
Infinitely customisable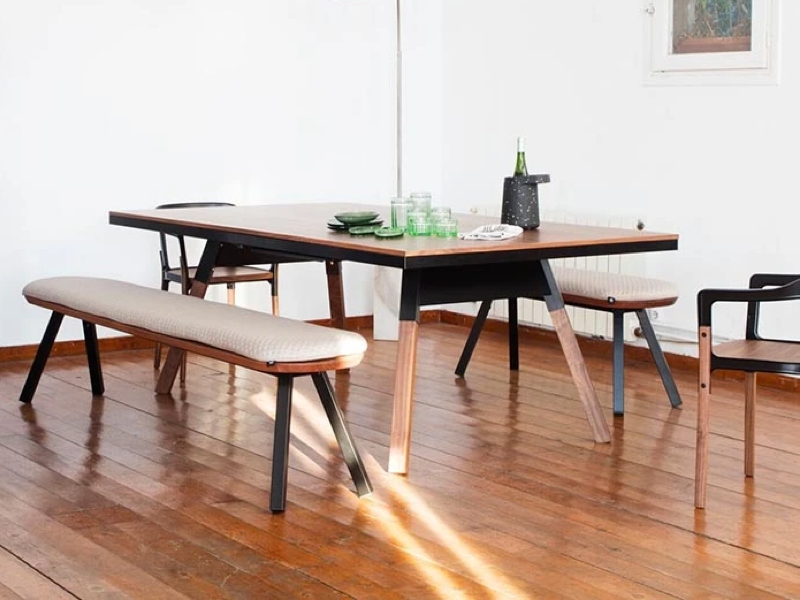 The fabulous 'RS3' table football table
Another modern classic from renowned Spanish design house RS Barcelona, the RS3 combines great strength and rigidity with gorgeous looks.
Bullet-proof build quality
Stunning design
Iroko wood legs
Highly customisable players, pitch and cabinet
Painted or stainless steel finish
Comes with optional soft balls for quiet play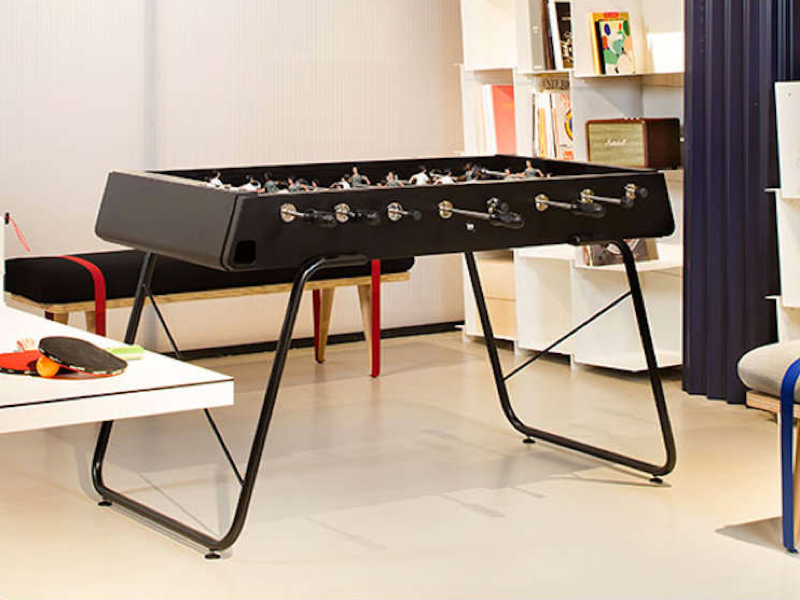 The 'RS2' table football with glass tops
Rivalled only by its stablemate, the RS3 (above), RS Barcelona's RS2 boasts all steel construction and ground-breaking design. This glass topped version makes it a truly dual purpose table, so if you're dextrous enough to wield your cutlery or notebook whilst getting the best out of your team then play away!
Super Stylish and extremely tough
Available in a choice of 100cm and 76cm heights, for standing or seated play respectively
Choice of five finishes, including stainless steel
Toughened glass dining top
Highly customisable players, pitch and cabinet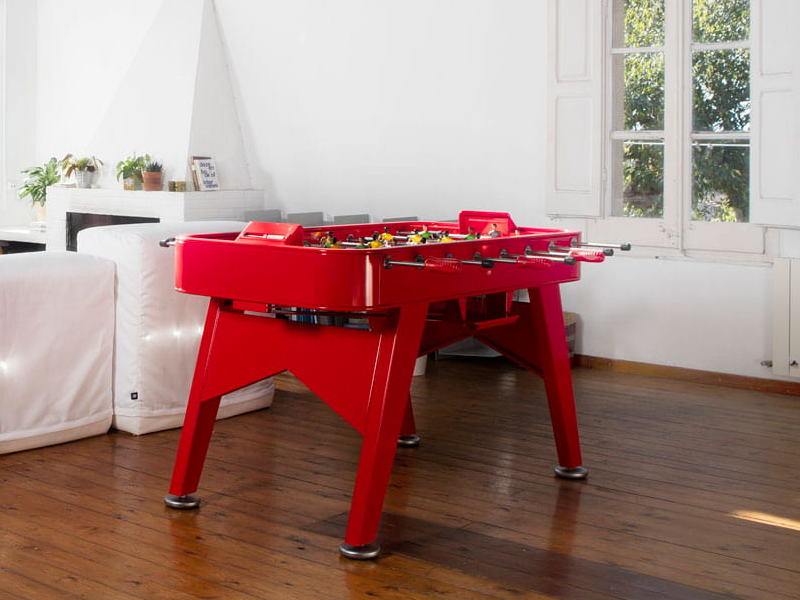 The striking 'Lancaster' shuffleboard by Waldersmith
Waldersmith is the bespoke manufacturing arm of The Games Room Company and as the shuffleboard craze has gathered momentum so this sleek, understated design has proved a huge hit in London's bars and clubs over the last couple of years.
Strong, box section steel construction
Understated, 'Industrial Style' design
Powder coated for durability, in any colour and finish
Custom built in sizes ranging from 9ft to 22ft
Removable tops make the table fully dual purpose
Bespoke playfield graphics can be embedded within the clear acrylic
Optional charging points, removal tops, and LED under lighting can be specified
The 'Space Trooper' retro styled gaming table
The Space Trooper cocktail table is the perfect entertainment system for anyone looking to re-live their misspent youth. Stylish and sleek enough to look great in the home or office, it comes pre-loaded with a galaxy of classic games from the '80s and '90s.
Pre-loaded with 60 classic arcade games
Stylish, understated looks
State-of-the-art technology delivers great fun combined with unbeatable reliability
Compact enough for the smallest offices
Toughened glass top
One or two player
Customisable cabinet
Businesses that love what we do...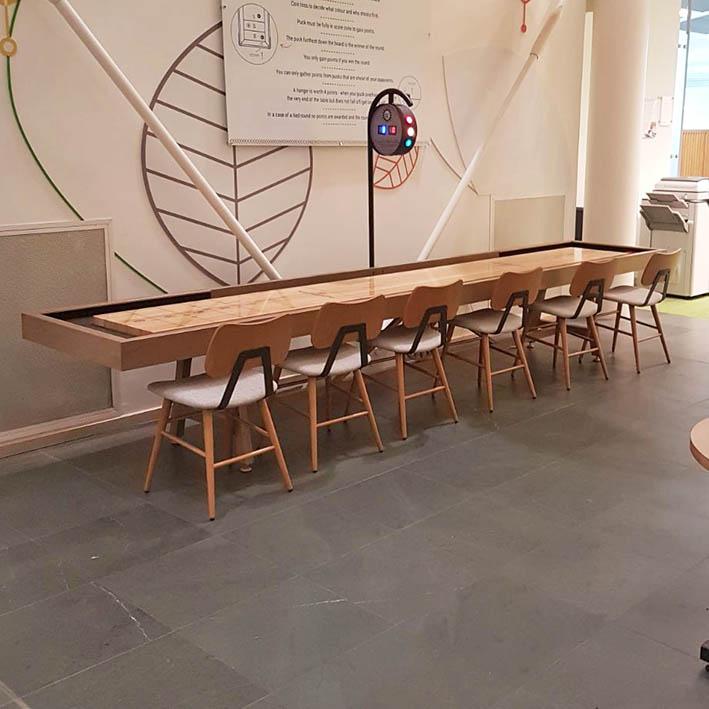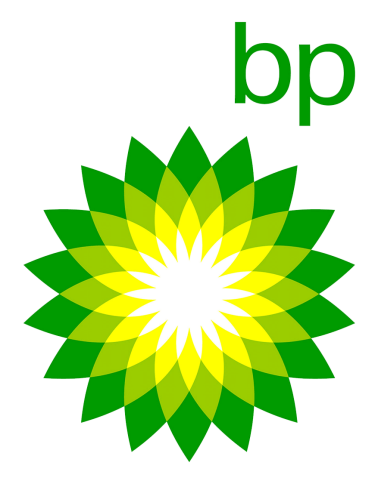 British Petroleum (BP) Plc
Bespoke Shuffleboard
Beaufort shuffleboard with LED under lighting supplied to BP's Surrey headquarters.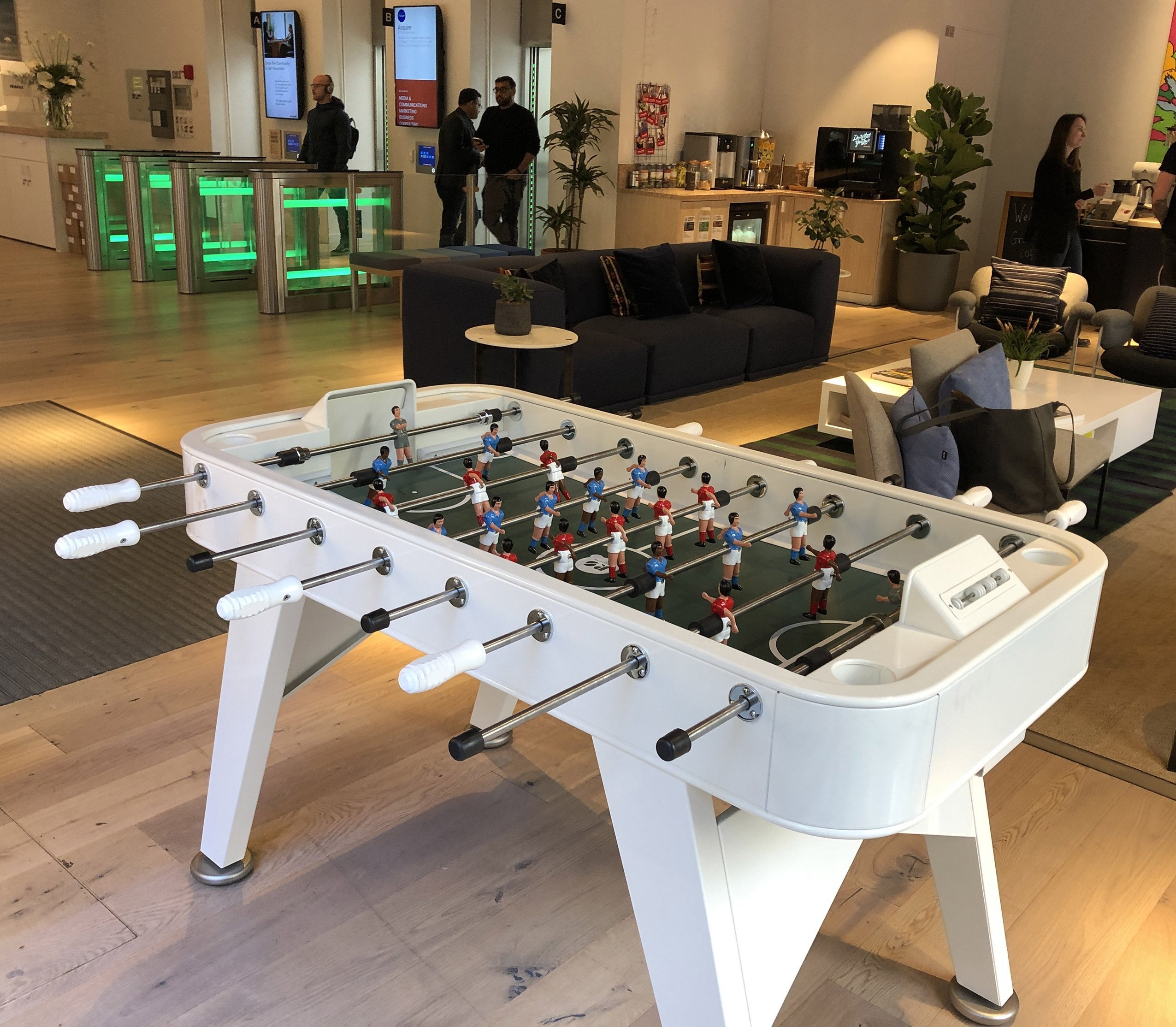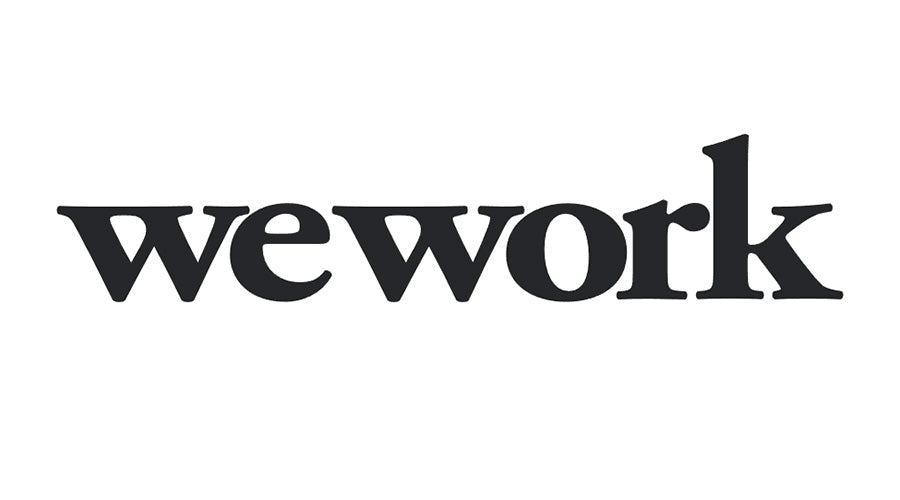 We Work
RS Barcelona Foosball
We have supplied numerous Fusion pool tables, Space Troopers and RS2 foosball tables to Wework in the city.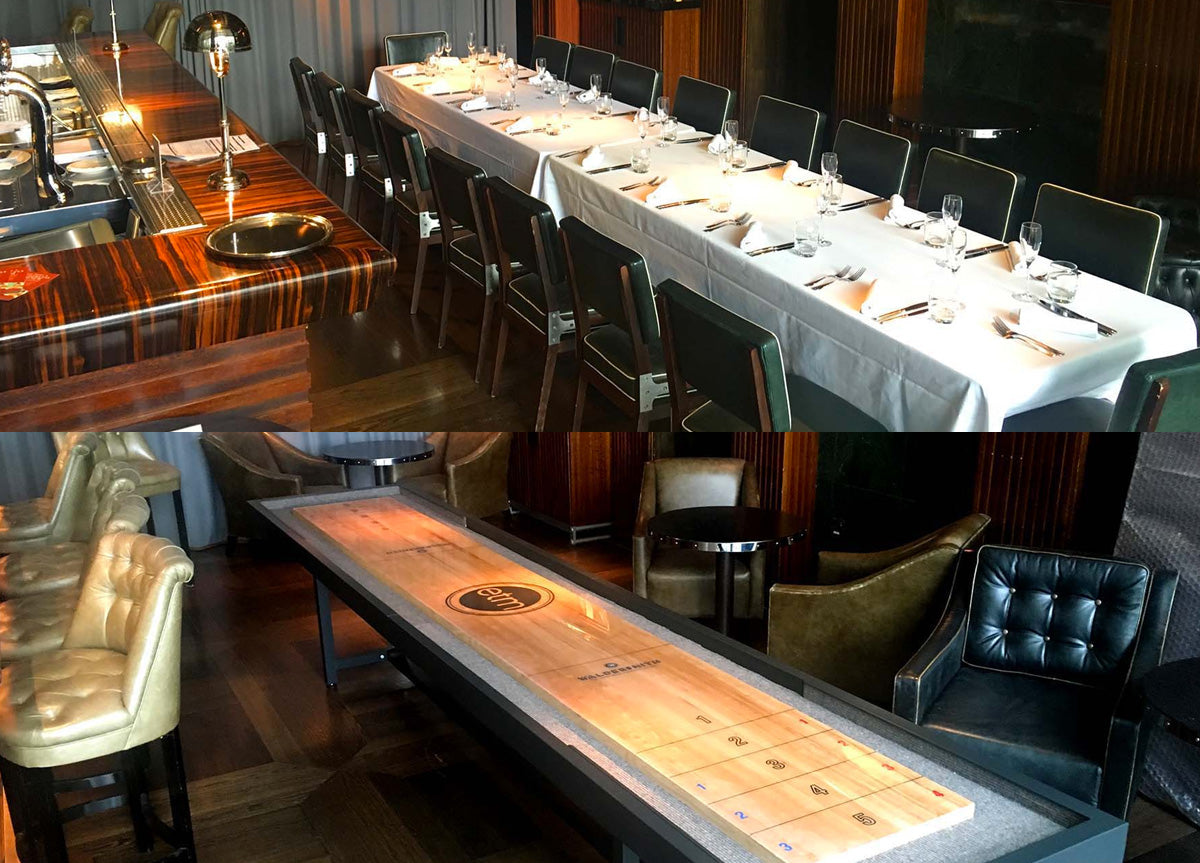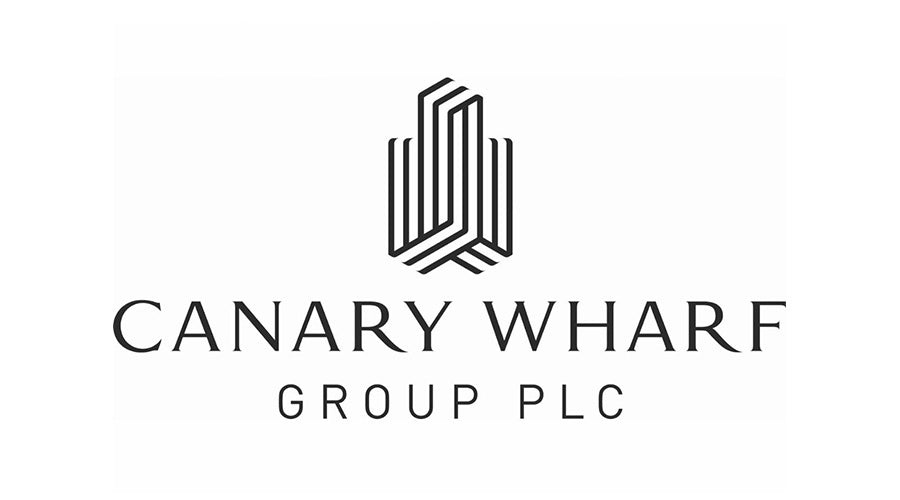 Canary Wharf Group PLC
Bespoke Shuffleboard
Dual purpose Lancaster shuffleboard supplied to private dining room at One Canada Square.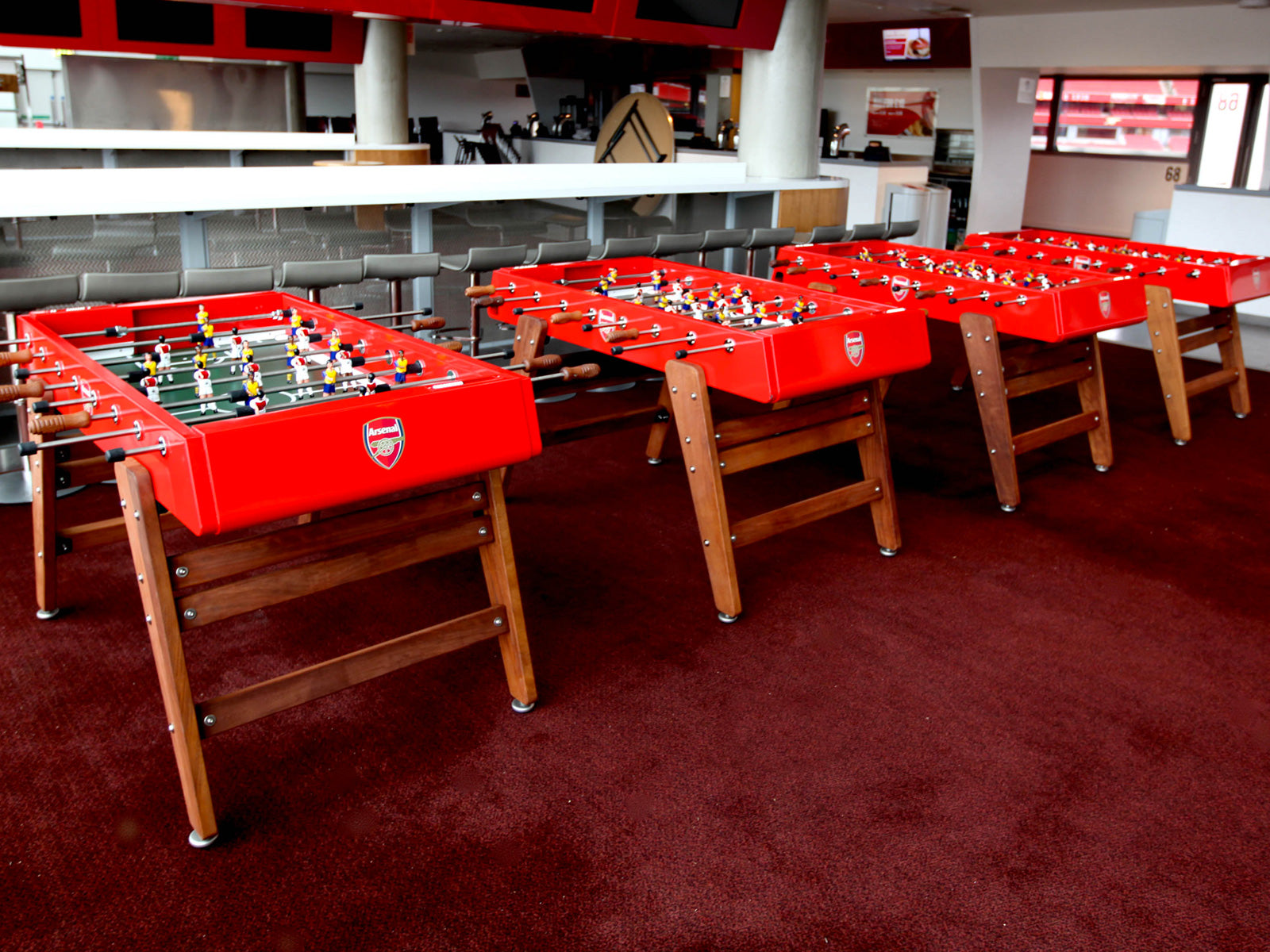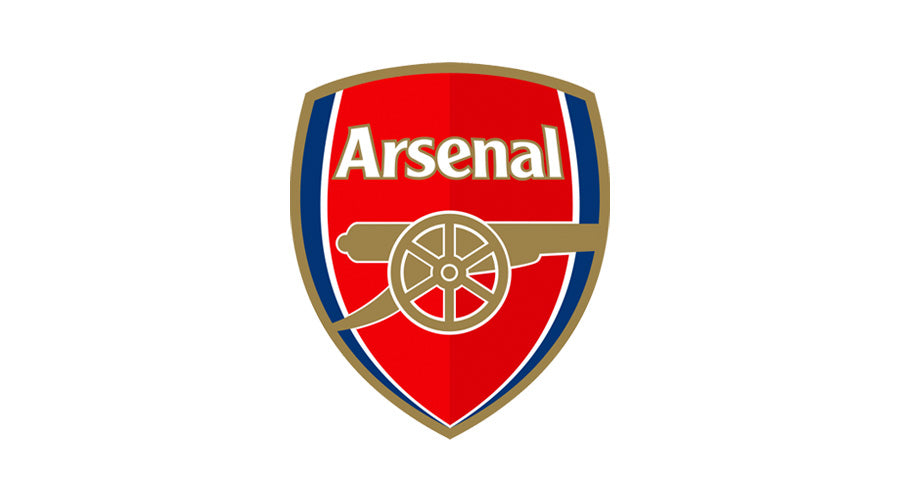 Arsenal Football Club
RS Foosball Tables
Custom branded Arsenal Foosball tables for the VIP lounge at the Emirates stadium.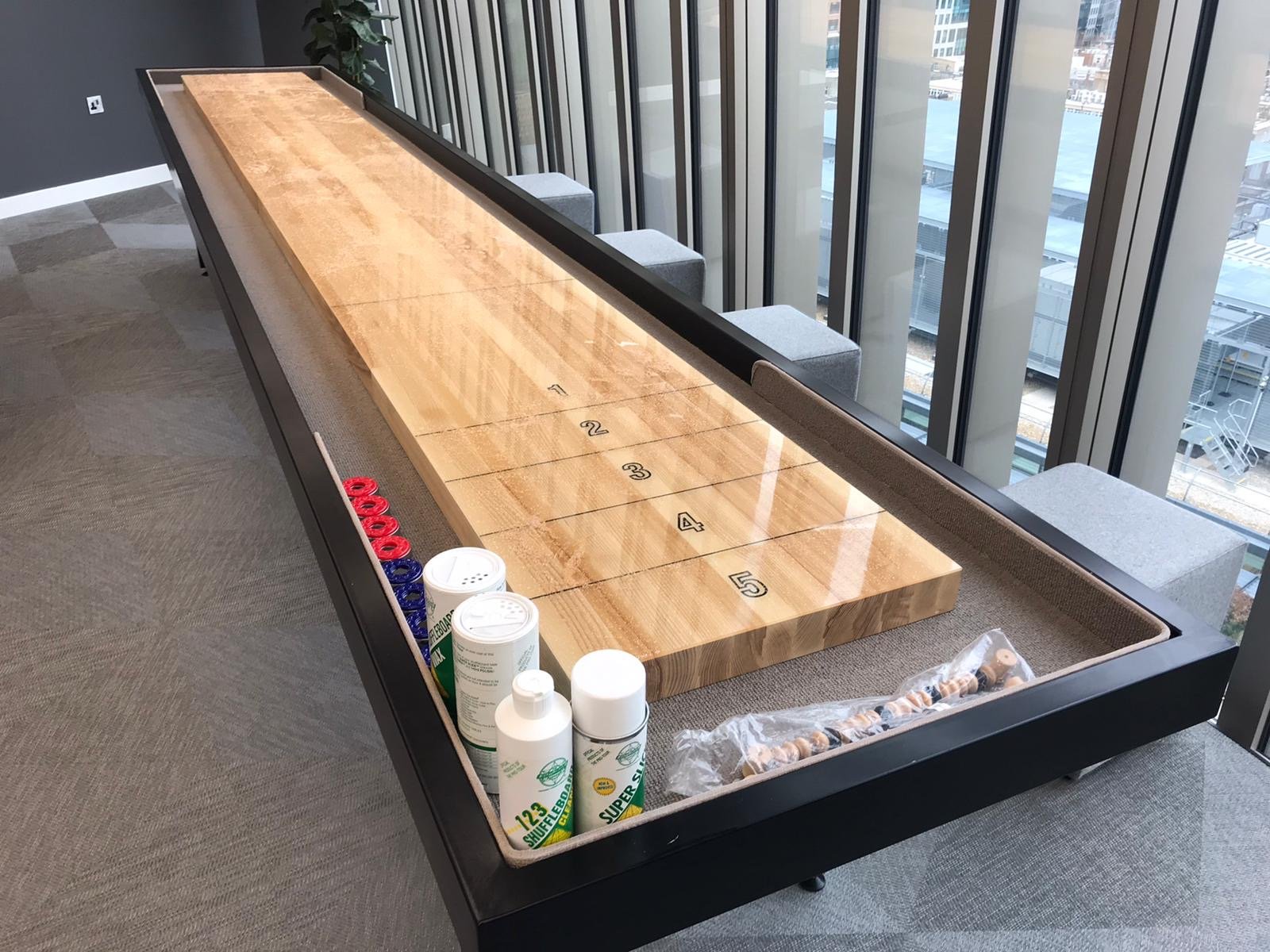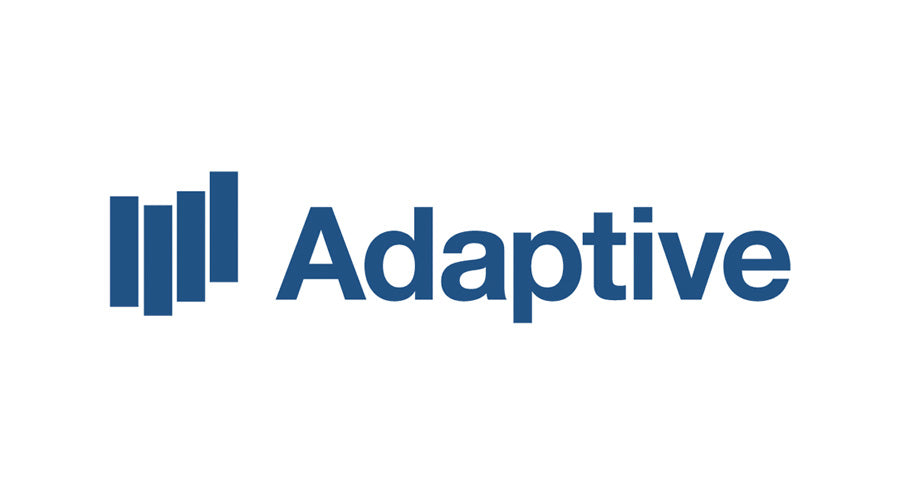 Adaptive Financial Consulting
Bespoke hand built Shuffleboard
16ft Lancaster shuffle for Adaptive Financial Consulting in the city.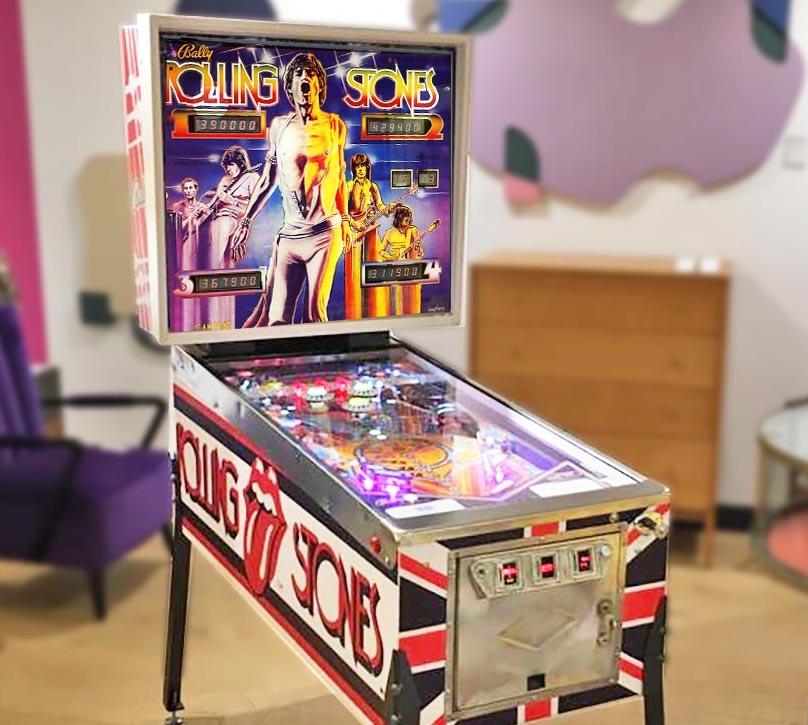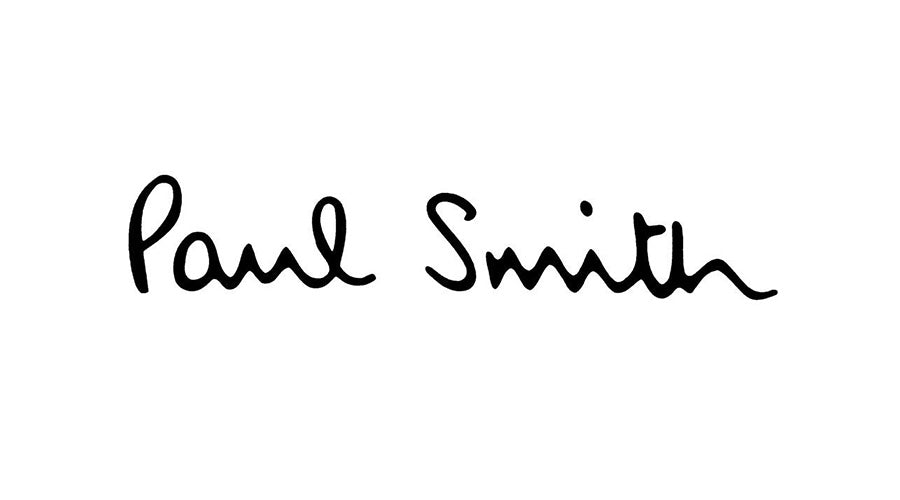 Paul Smith
Vintage restored Rolling Stones Pinball
A stunning restoration for one of Britains finest clothing brands.